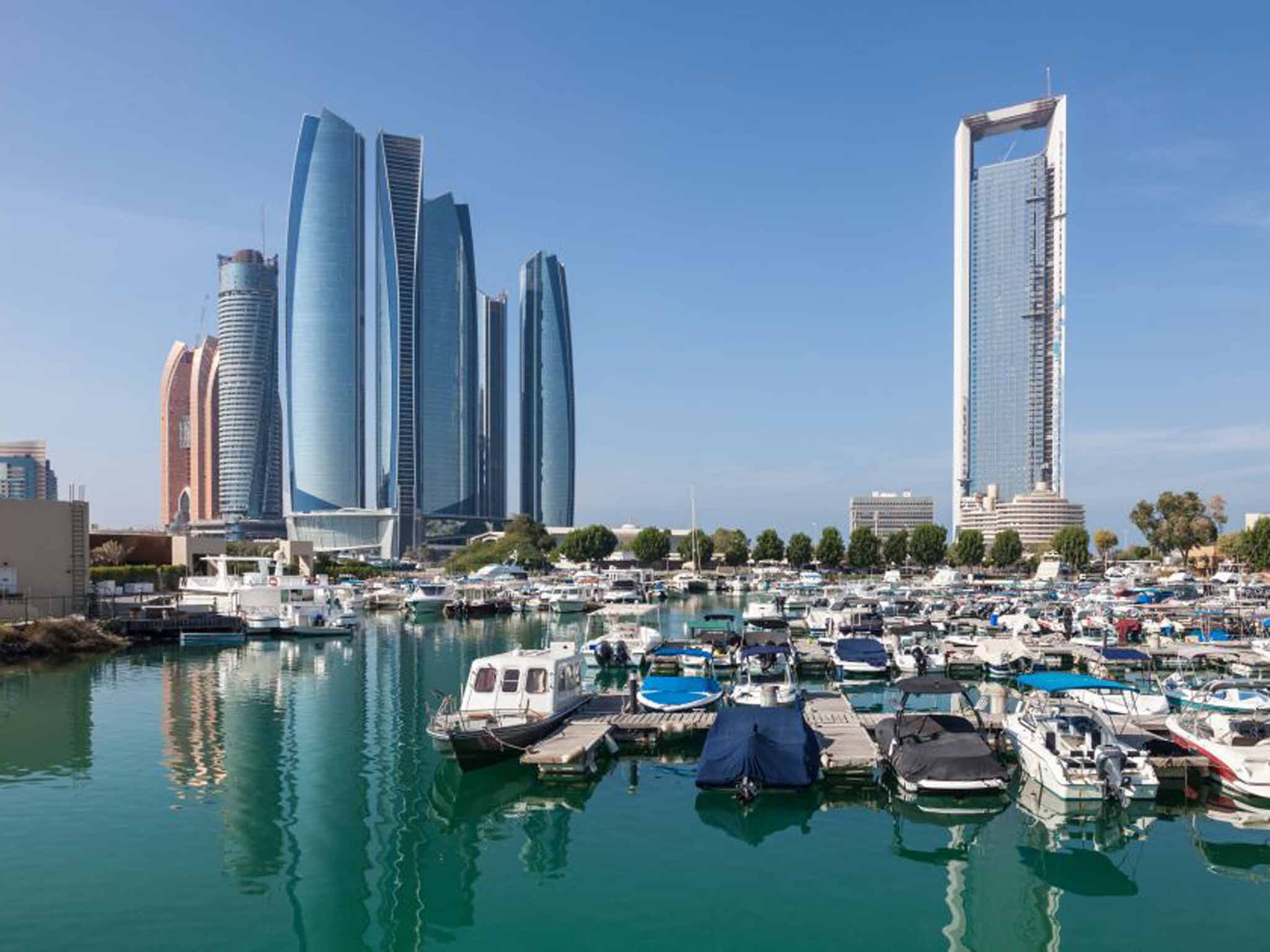 Abu Dhabi | Image Resource : independent.co.uk
If you plan to visit the Middle East then, you should visit Abu Dhabi, the capital of United Arab Emirates. The city stands tall with towering sky scrapers vying with one another and one visit to the city will make you speechless as this global city has everything in it to attract tourists from around the world. The city boasts of many man made attractions and parks. The citizens of the city enjoy above average incomes and luxurious lives.
Can you ever think of returning back from Abu Dhabi without shopping? If you are doing so then, it is a crime you are doing unto yourself. You can purchase international labels from the malls here and an amazing variety confuses you. So pack your bags to Abu Dhabi and plan a vacation for over a week to know more about the city and also to shop for the things which you have been craving for a long time now.
Best Shopping Malls In Abu Dhabi
Pack your bags to Abu Dhabi just for the shopping facilities it offers.
Al Wahda Mall
It is named after the Al Wahda Football club and it opened in the year 2007 with 150 retail stores and by 2012 the mall was expanded and now it has over 350 stores. It is located next to Al Nahyan stadium where members of Al Wahda Football club play football. The high points of the mall are housing Lulu Hyper Market, ID Design, Armani Exchange, Victoria Street, and Tommy Hilfiger. The other facilities are kids' zone, food court, free parking, etc. If you cannot find something which you are looking for here then, you will not get it anywhere in Abu Dhabi.
Marina Mall
If heights impress you then, you should definitely be here. It was opened in 2001 and it has five levels for shopping with over 400 plus stores. The popular ones being Tiffany, Hugo Boss, Prada, etc. The speciality of the mall is that it has a revolving restaurant on top of its 30 storey observation tower from where you can have spectacular views of Abu Dhabi and surrounding Persian Gulf. It also has a bowling alley.
Marina Mall | Image Resource : netdna-cdn.com
The Galleria
Step in and you will be spellbound by the curved roof made of glass and it has the distinction of being one of the elegant malls of Abu Dhabi. You can shop here for stylish luxury brands and it has the finest collection of fashion labels, jewellery and watches. It is open until midnight and people usually shop here for high end goods and the signature stores are Prada, Louis Vuitton, La Martina, etc. It also has an Armani store.
Abu Dhabi Mall
It is centrally located in the heart of the city and it is one of the smallest malls of the city. It has over 200 plus stores and it is directly connected to Beach Rotana Hotel.
Etihad Airways | Image Resource : wikimedia.org
Etihad Airways: Passenger Satisfaction Guaranteed!
This airline was established in the year 2003 and it has the credit of being the fastest growing airline in the world. It is committed in providing warm and generous service to its passengers and it has won awards of appreciation consecutively. Book your tickets with Etihad Airways if you are flying to different countries in the Middle East.